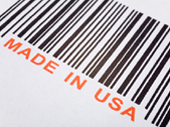 800.454.6007 Toll-Free
317.839-8814 Phone
317.839-8815 Fax
QUOTE FORM

---
Welcome to the IndiLabel Quote Form. Here is where you may quickly and without obligation, request a price quote and compare. We think you will be pleased with the result.

Please remember that you may always phone or fax us should you have questions, need additional information, or merely prefer to request your quote that way.

We appreciate this opportunity and will respond to you within 48 hours. Just fill in the form below indicating how you would like your response.