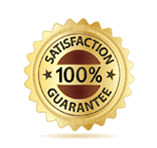 LABELS IN GENERAL

---
Labels are a very diversified product line. There are many variables that come into play: face stocks, adhesives, die cutting, back slitting, face slitting, perforations, rolls, sheets, and fan folds. Label uses continue to increase on a daily basis; new label constructions are in constant demand. IndiLabel is committed to the best in current technology and stays on the "cutting edge" for your benefit.


A major contributing force behind this expansion and diversification, are changes in computers. Computer systems have increased the possibilities for computer label uses manyfold. Personal computers and computer systems are in virtually every business. The potential label products that these computers can generate are endless: inventory control labels, shipping labels, address labels, asset management labels, product identification labels, and more.


The label market has grown to such proportions and become so lucrative that most business supply companies are aggressively pursuing the pressure sensitive label market. They have realized the importance of labels as computer supplies.


The information you will find in this web site, as well as the assistance available from IndiLabel, offers potential for a highly-profitable product addition to your present product lines. Rely on IndiLabel for all the assistance you and your customer may need when meeting a pressure sensitive label need.