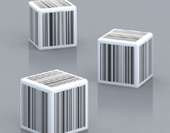 SPECIALTY LABELS

---
By definition, specialty labels meet a special or specific requirement either by construction (special materials), or by function. An example of a special material would be Holographic labels used for security purposes.

Some labels are constructed for special functions, such as "Piggyback" labels that are used for promotional mailing programs or in the medical industry.

IndiLABEL uses an array of special materials for custom specialty labels to meet demanding requirements. Please call us at 800.454.6007 for a discussion of your specific requirements.